Highly Qualified and Experienced Foot Specialist
Pod Podiatry's Principal Podiatrist – Leigh Birchley, is a registered and accredited Sydney podiatrist with over 20 years of clinical experience. She has a great passion for the science of podiatry and a wealth of knowledge in her field.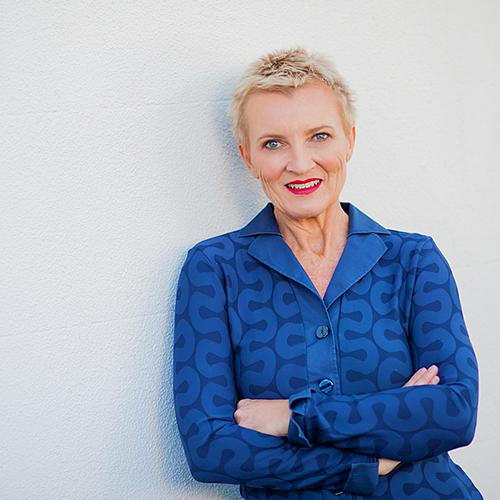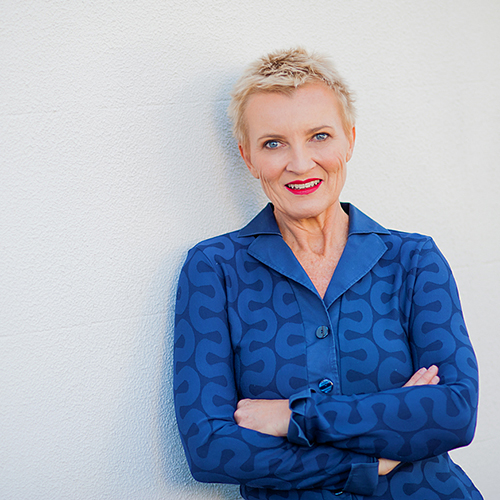 Leigh is is a highly qualified Sydney podiatrist:
Master of Podiatry (UniSA)
Diploma of Health Science (Podiatry)

Winner of the Eulactol Award for Best Academic Achievement
Winner of the Briggate Award for Best Clinical Skills
Member of:


Australian Podiatry Association
Australasian Podiatry Council
Leigh is a leading inner city Sydney podiatrist. After several years of private practice in the Eastern Suburbs, she has now launched Pod Podiatry Clinic in her local area of Paddington.
Leigh has extensive experience in all areas of podiatric medicine. She has exceptional clinical skills and provides expert treatment of all types of foot conditions with a premium standard of care to her patients. She enjoys developing a collaborative alliance with her patients and aims to educate and involve them in their own treatment.
Pod Podiatry Clinic
Pod is a space for healing foot pain and nurturing foot health.
Our Sydney podiatry clinic provides clients with the most up-to-date treatment protocols, equipment and technology, all delivered with great care and a passion for healing. You will be kept fully informed of the diagnosis and nature of your condition, rationale behind and details of the treatment plan and of the time lines and likely costs involved.
We have built strong partnerships with other leading health professionals over many years. When necessary we can offer referral to expert medical  practitioners in fields such as radiology, physiotherapy and orthopaedic or podiatric surgery.
Pod caters for patients of every age group, from toddlers right through to the not so young. Every patient is treated with care and respect.

We have a special interest in the following areas:
Children's Podiatry (Podopaediatrics)
Our littlest patients are very important to us. We treat foot and leg pain, nail and skin conditions, foot structure and gait abnormalities in the growing child. We prescribe orthotics where needed, offer and school and sports shoe advice.
Biomechanical Assessment
Many foot conditions are related to foot structure and alignment, and can be alleviated with stretching, taping, exercise and custom-made or pre-fabricated foot orthoses. You will be given a thorough assessment to determine the cause of your problem and the best course of treatment. Correcting foot posture has a direct effect on the function of knees, hips and the lower back, and may be used to relieve pain in these areas.
Orthotic Prescription
We design and prescribe custom-made, motion control foot orthoses to alleviate specific foot and leg problems, including heel, arch and knee pain, plantar fasciitis, shin splints and bunions. We work in conjunction with the best orthotic lab in Australia and also source and use the best available pre-fabricated orthoses where appropriate.
Sports Injury Treatment
Our podiatrists treat various sports related injuries and advise athletes from tiny tots in little athletics and the under 7's soccer team, right through to elite sports men and women, including triathletes and marathon runners.
Laser Fungal Nail Treatment
Our clinic uses the latest in laser technology to treat fungal nails. This is the newest, most effective treatment in the fight against chronic fungal infection. Previous treatments include systemic (drug) treatments, which may cause liver damage in some people, and the topical (paint-on) medications, which have a very low success rate. Laser has no side effects and is highly effective, with up to 90% efficacy.
Treatment of Skin Conditions
Conditions treated include plantar warts, calluses, corns, cracked heels and skin infections.
Treatment of Nail Conditions
This includes simple or minor surgical repair of ingrown nails, re-shaping and repair of nails after trauma, and maintenance and general nail care for those who require it.
Sports Shoe and Footwear Assessment, Prescription and Advice
Our podiatrists can check ski boots, running shoes and football boots, and fit custom orthoses if needed. We can also make recommendations about style, fit and best shoe-last shape for your feet.
Adventure Preparation
Whether you are preparing to climb Kilimanjaro, trek the Inca Trail, ski in Japan or you want to make sure your feet will be in great shape to walk the Comino Trail in Spain, come into our clinic for footwear advice, skin and nail conditioning or biomechanical assessment.

Pod Podiatry Clinic is a provider for:
Department of Veterans' Affairs
Medicare Enhanced Primary Care Program


Pod also offers:
HICAPS on-the-spot Health Fund refunds
Credit card and EFTPOS payments